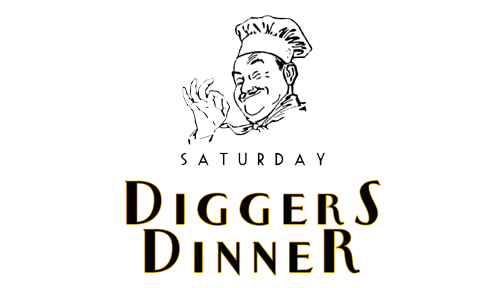 Digger's Dinner Famous or Infamous Recipes
---
Friends of Calico Dinner Recipes

We are building a list of great Calico historical food and drink recipes.

Just click one of the titled tabs below to view a recipe... enjoy! Better yet, come out to taste for yourself.

Mark Adelson's CMAS Scalloped Potatoes

4 medium potatoes
1 medium onion
Salt
Pepper
Dried parsley Flour
Milk (whole or 2% probably gives best result)
Butter

Preheat oven to 375 0

• Cut potatoes into slices less than ¼ inch thick
• Cut onion into the thinnest slices you can.
• In the bottom of a baking dish place a layer of overlapping potato slices. Season layered potatoes lightly with salt, pepper and parsley, and top with a little of the sliced onion and 2 or 3 thin pats of butter. Generously dust the layer with flour. (More flour will result in a creamier dish.)
• Add additional layers of potato slices, seasonings, sliced onion, butter, and flour until all the potatoes are used.
• Add milk to the baking dish until 2/3 of potato layers are covered. Bake covered for an hour. Expect baking dish to bubble over.
(Could probably also be made in an electric skillet, dutch oven, etc.)

Barbara Stanculescu's Chicken-in-a-Pot

From Barb's German Grandmother's Cookbook
1 chicken
Leek
Celery
1 onion
carrots

• You wash the chicken and put it into boiling water. Slowly add salt, sliced carrots, celery, onion and leek, whatever takes longest comes in first.
Let the chicken simmer for about 3 hours. Then debone it.

• Prepare a light sauce. Let 40grams (?) butter melt, add corn starch or flour. When the mixture starts making little bubbles, add the soup and let it cook for maximum 10 minutes, longer it will lose much of its taste.
You can also add a couple drops of lemon juice and white wine.

• Cook the rice according to the instructions. You can also add to the rice water for better taste some of the soup or a broth cube. Before serving add the chicken meat to the sauce. If the meat cooks in the sauce it will fall apart.

Capers can be used to accent the chicken

If the recipe is not clear, feel free to ask.

Dan Eliseuson's O-Hanna-Sans Mushroom Chili

Chili will serve 20 meals:
Hamburger -6 lbs
Fresh tomatoes
Fresh mushrooms- 4 LM
Fresh onions- 3 each
Red kidney beans- 5 cans
Tomato sauce
Tomato soup- 5 cans
Mushroom- 3 sm cans
Chili powder
Worchestshire sauce
Beef broth
Salt
Black pepper

• Mix spices with hamburger and lightly brown in skillet.
• Cut onions, mushrooms and tomatoes into hearty chunks.
• Add all kidney beans to 5-6 quart pot.
• Add rest of ingredients afetr beans have warmed
• Cook on stovetop for 1 1/2 - 2 hours.

Addons: French rolls - 20, Salad - 20, Desert -20, Red French dressing 1 bottle

Claude Short's Jammin' Jambalaya

1 pound skinless, boneless chicken breast halves - cut into 1 inch cubes
1 pound andouille sausage, sliced
1 (28 ounce) can diced tomatoes with juice
1 large onion, chopped
1 large green bell pepper, chopped
1 cup chopped celery
1 cup chicken broth
2 teaspoons dried oregano
2 teaspoons dried parsley
2 teaspoons Cajun seasoning
1 teaspoon cayenne pepper
1/2 teaspoon dried thyme
1 pound frozen cooked shrimp without tails




• In a slow cooker, mix the chicken, sausage, tomatoes with juice, onion, green bell pepper, celery, and broth. Season with oregano, parsley, Cajun seasoning, cayenne pepper, and thyme.

• Cover, and cook 7 to 8 hours on Low, or 3 to 4 hours on High. Stir in the shrimp during the last 30 minutes of cook time.

Serve over cooked rice.

Dan Eliseuson's Mckenzie River Moose Ribs

Cut ribs into 5" sections
Salt
Pepper
Garlic powder
Wrights condensed liquid smoke
BBQ sauce

Dan Eliseuson's Broken Neck Charlie BBQ Sauce

Butter (2 tbl spoon)
Ketchup ( one cup)
Water (3/4 cup)
Brown sugar (2 tbl)
Lemon juice (2 tbl)
Vinegar (one tsp)
Dry mustard (one tsp)
Salt, pepper, onion flakes

Mix all, heat & baste (yield 2 cups).

Dan Eliseuson's Thundernut

Coco nuts - 1 per person:
Fresh pineapple
Rum (151)
Vodka
Yukon Jack "Special"
Pineapple juice
Malibu coconut mix

• Every thing on ice
• Drain coconut milk, place in refer
• Crush pineapples, place in refer
• Blend and taste
• Serve with straw

Rules: Thundernut must be hand held at all times.

Dan Eliseuson's Calico Diggers Koolaid (Leakey Limey-ade)

1 cp sugar
3/4 water
1 cp frozen sour cherries
16 oz London dry gin
1/2 cp lemon juice - 4 lemons
1 bottle chilled dry rose wine - 750 ml
Ice
Lemon slices garnish

• Boil water and sugar dissolve sugar cool.
• Combine syrup cherries gin 3qt pitcher refer cold 2hrs stir in lemon juice and wine serve over ice.
.

Barbara Stanculescu's CMAS Banana Bread

Banana Bread Via Janice Crocker

Recipe may be doubled.

⅔ cup brown sugar
1 teaspoon lemon juice (lime juice OK)
6 T( ¾ stick) butter at room temperature
1 ¼ cups mashed ripe banana (3 small)
2 large eggs (extra large is OK)
1 cup chocolate chips
1 ¼ cup all purpose flour
¼ cup ground flax meal
1 teaspoon baking soda
¾ teaspoon baking powder
¼ teaspoon salt

• Adjust oven rack to center position. Butter and flour a 6-cup ring mold or bread pan. If using a bread pan, use parchment paper. ( Clean-up becomes easy!) Preheat oven to 350 F, or for convection 345.
• Using food processor with metal blade, process sugar, lemon juice and butter, 30 seconds until well mixed. Scrape down sides with spatula. Add banana and process until mixed, about 30 seconds. Add eggs, process about 15 seconds. Add chocolate chips. Pulse on and off, a few times.
• In separate bowl, stir together the dry ingredients. Add the dry ingredients to the work bowl of the processor. Pulse on and off only until flour disappears.
• Transfer batter to prepared pan and bake in pre-heated oven. Convection oven will take about 35 minutes in loaf pan, less for mold. Start testing with toothpick or cake tester; it should come out clean when inserted into the center. Non-convection will take about 45 minutes for mold, 55 for loaf pan. Do not over bake!

Rangoon and Bruce's Smokin' Frog BBQ Sauce

Authenic Yermonian Luau BBQ Sauce

Recipe may be doubled.

! - Cup orange juice….. 8oz
1 - Cup pineapple juice…. 8oz
1/2 - Cup mesquite liquid smoke (Stubbs)…. 4oz
1 - Tbs oregano
1 - Tbs minced garlic
1 - tsp cumin
3 - tsp sea salt
1/2 - Cup coconut juice w/bits of coconut…. 4oz
1 - Cup rum….. 8oz

Boil mixture add corn starch to thicken… stir and let cool… put in jar…

(no actual frogs were used in the production, United Amphibians certified)

Dan "Ragnar" Eliseuson's Calico Viking Solar Hotdogs and Fries

Ya sure, u betcha, ven u get hungry, youst find a beach or if no beach in sight, ya don't worry nun.

Yust take a flat piece of metal, clean it off and then use a light coat of cooking oil (or fish) and en u poke a needle in the the tail of the dog, lay it on the flat, den you put a reflektor ober it so the sun shines purty and en den add de add thawed french fries.

Use a cooking thermometer when da dog is hot,and the fries sizzle u can eat!

It woks for fish too!
Cheers
Rangoon




Next

We're waiting for more....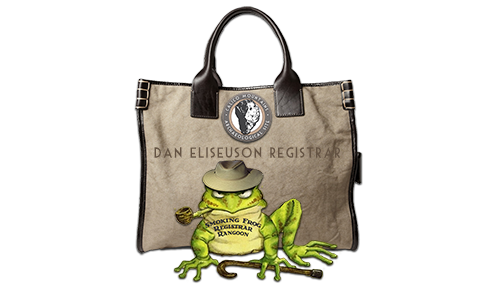 Visits to the site have been suspended indefinitely
---
CEMS Important Four Part Volunteer Questionaire Download Link
---
We meet at the end of the road, where the pavement ends. Take the Minneola Road exit off of Interstate 15 and go north (toward the filling station and continue on until the road turns to sand.
---
2017-18 Field Day Schedule
All activities have been supended. Any changes due to inclement weather will be posted on our meetup site:
Friends of Calico EMS Meetup Site
Friends of Calico Early Man Site, Inc.
270 E Virginia Way
Barstow, CA 92312
(760) 256-5452
Email Friends of Calico