Special Hotel Offer
.

Contact Us

Important Questionnaire
You can download the Word Doc format, fill out and email to us, or download the PDF version, fill out and mail to us. Be sure to check your "download" folder.
Downloading forms can take a few moments, please be patient. The speed of download depends on the speed of your internet connection.


Reunion Flyer
Our '65 and all 60's reunion at Homecoming printable flyer.

Reunion at Homecoming 1960-1970, Hosted by Class of 1965
Please RSVP to all events so that we can have set up and seating area for all in our group! RSVP with the number of the event (1-6), your name and guests so that we can make the appropriate arrangements. Payments for meals/beverages are separate for each event. Wear PSHS colors: red, white, and black at the Homecoming Parade and Game, Wed. 5th and Fri. 7th. RSVP to each event ASAP @ Susan's email link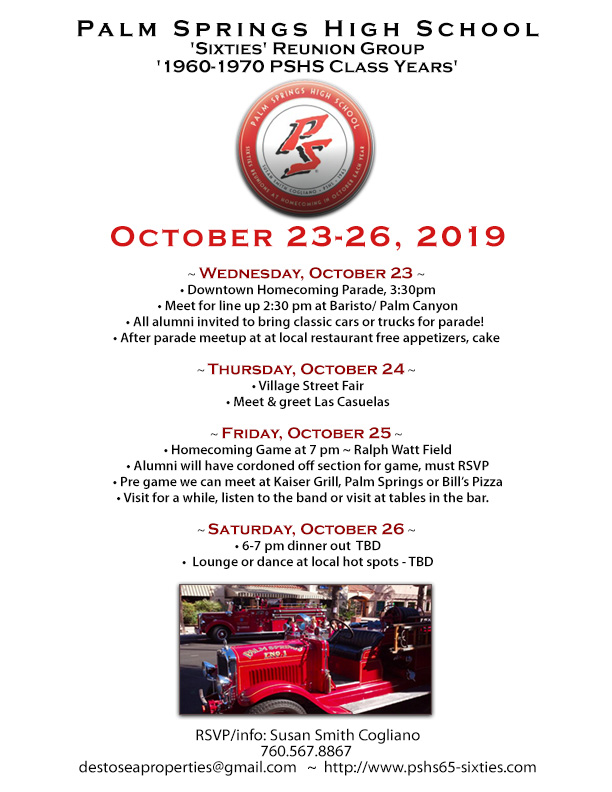 Palm Springs High School Class of 1965 and all of the Sixties - Susan Smith-Cogliano, POB 2525, Palm Springs, California 92263