About Us
Essentially, Susan began in 2010 the formation of PSHS SIXTIES (as suggested by Patty Riley) in effort to PSHS class of 1965 45th reunion gathering and bring together PSHS mates to reune each year around "Homecoming" events of Wednesday parade, Thursday downtown Palm Springs streetfair, Friday night PSHS Homecoming, tailgate and special Saturday night dining event. The first large event was October 2011 with many coming from near and far culiminating in fine dining at historical O'Donnell Golf Course where 110-120 mates met up. The event was very nice and all who attended had a great time.
We are now moving forward to gather many for a Mexican Riviera Cruise the first of what we look forward to being a regular event where many can attend to enjoy a vacation cruise with our peers with opportunities to visit, reacquaint with the commonality of having grown up in Palm Springs & graduating from Palm Springs High School.
The events are open to SIXTIES because many enjoyed both casual and more personal friendships with upper & lower mates, have siblings. We encourage all who wish to join to do so for a warm, fun filled and loving friendship experience. PSHS class of 1965 welcomes our mates, their spouses or significant others to attend this milestone event which offers both local events and for those who are more adventureous to cruise with us where on board we will meetup for special events. The idea of a PSHS classmates cruise was first thought of by Susan back in 2002 at early PSHS reunion committee meet ups with class of '63 & '64. Now it is coming to fruition.
We need your help... even if you think we have updated contact info... we ask each of you to submit your detailed updated information with name (ladies maiden name please), your class year, email address, phone numbers, mailing address, name of spouse/significant other. Finally, we ask that each of you reach out to everyone you know by not only contacting me here but sending whatever information you have about those who you are in contact with to add to our list. And, please share www.pshs65-sixties.com with those you know as well.
Thank you, Susan Smith Cogliano '65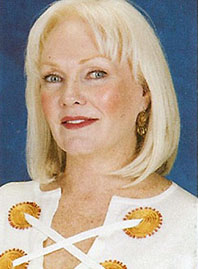 Palm Springs High School Class of 1965 and all of the Sixties - Susan Smith-Cogliano, POB 2525, Palm Springs, California 92263